Roses are Red, Violets are Blue
Our Valentine Gifts
Bring Rave Reviews!
Touch the heart of your special someone with a gift of love.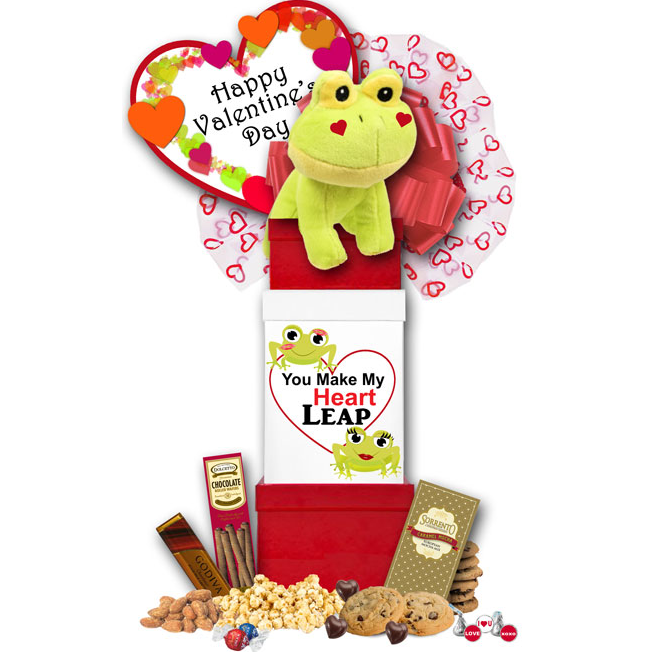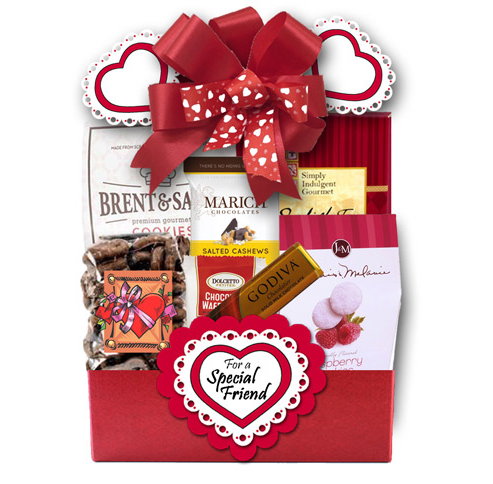 Valentine's Day Gifts for the Office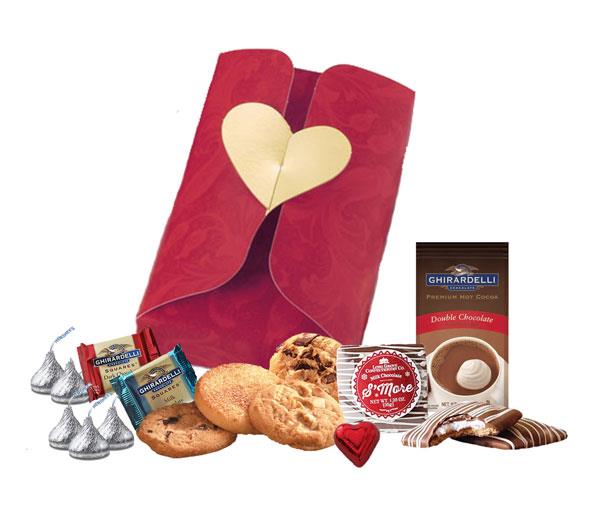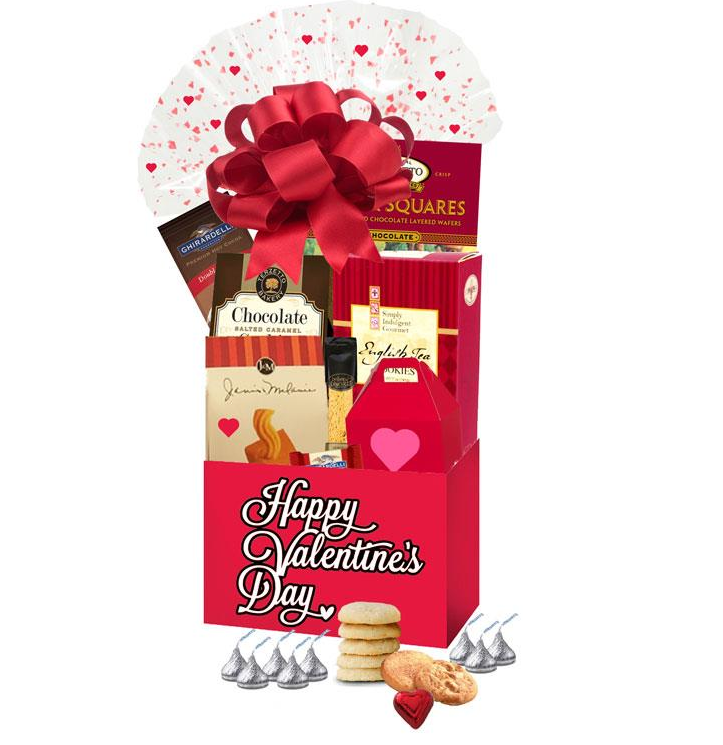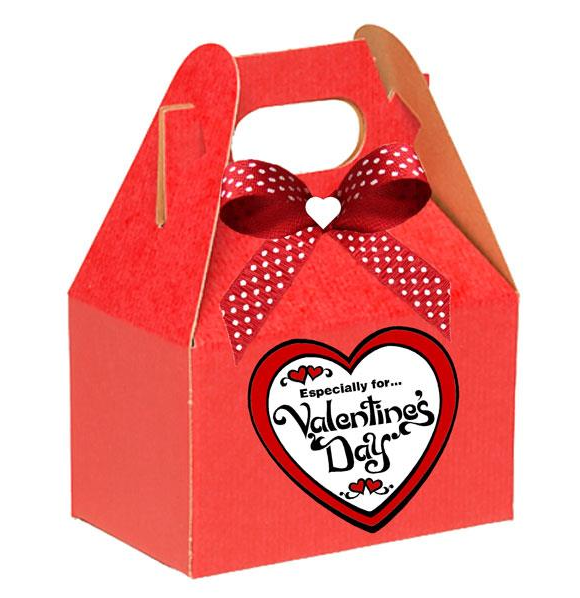 Whether you need a special gift for him or some scrumptious chocolate for her, we've got you covered with our gourmet collection of Happy Valentine's Day baskets. Each one is handcrafted and personalized with your special someone in mind. This year make it love at first bite with delicious chocolates and irresistible treats!
Valentine's Day gifts and gift baskets are a great way to express appreciation to everyone in your life. From decadent chocolates, to sweet edibles, to balloons and bears, you will find unique and creative Valentine's Day gift ideas for everyone on your gift list.
Valentine's Gifts for Her

Valentine's Day Gift Baskets for your Girlfriend or Wife

Valentine's Day Baskets for your Mother, a Special Aunt, or Grandmother

Happy Valentine's Day Gift Box for your Best Friend

Valentine's Gifts for Him

Valentine's Day Gift Baskets for your Boyfriend or Husband

Valentine's Day Gifts for the Office

Valentine's Day Gift Baskets for Employees

Valentine Gifts for Teachers

Kids Valentine Gift Boxes
Sending valentines to friends, relatives, colleagues or business clients and customers will remind them how much you care and appreciate them – not just on Valentine's Day, but all year long.
Whatever you want to say, you'll say it better with specialized gourmet Valentine's gift ideas, customized gifts and distinctive personalized gift baskets from Gifts to Treasure, Inc. We have something for every occasion that will say "You are special to me!"
Take a look over the Valentine's Day page for ideas and suggestions. Then give us a call for personal assistance to get the best gift for your favorite valentine – this is a very personal holiday after all. There's no reason to settle for the standard gift when extraordinary is within your reach.
We ship anywhere in the U.S., not just in Maryland, but you are still dealing with your local gift shop right here in Columbia/Ellicott City, Maryland. Local delivery is also available to the following locations: Ellicott City, Columbia, Catonsville, Clarksville, Dayton, Elkridge, Glenelg, Glenwood, Marriottsville, Northern Laurel, Owings Mills, Pikesville, Reisterstown, Savage, West Friendship, Woodbine and Woodstock.

We serve both individual and corporate clients throughout Howard County, Baltimore County, Arundel County, PG County, Baltimore City, as well as the state of Maryland, Washington, DC and the USA.

Order your Valentine's Day gift baskets and other gifts or presents for any treasured occasion and have them delivered in Maryland or shipped anywhere! Valentine's Day is coming soon-February 14.
Valentine's Day gifts can be customized to fit your budget, and
we can assist you with our diverse array of decadent sweet and savory options.
Order early for customized gifts and for guaranteed delivery and shipping.
Contact a Gift Specialist for complete details and customized gift ideas.
Contact us at: 410-313-8354
Email: Gift.Specialist
@GiftstoTreasureInc.com
Specializing in distinctive gifts, gourmet gift baskets, and unique gift boxes for every occasion.